Kayla: AAAAAAOOOOUUUUUHHHHHHHHH!; IN SLOW MO!
Let me explain.
The end of a loooonngg school day. Kayla and I are walking down the stairs. Kayla's backpack is FULL of homework. So anyway we're walking down the stairs and she falls/jumps 10 steps! hahahahahahahahahahahahahahahahahahahahahahahahahahahahahahahahahahaha!
And it was sort of my fault. I kind of placed my foot in front of hers, wink.
She never knew till now.
Powered by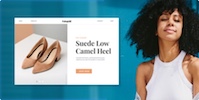 Create your own unique website with customizable templates.