"The First Full"
Cristi (Reina) Jacobs
I've never been one to take risks, especially if physical pain was a possibility. But I was very determined. Once I out my mind to something, I got it done. I guess that's why I joined cheer. There's so much to learn and so much to perfect. Like stunts.
We were in the Birchland gymnasium. Nothing special, but it's always been where cheer practice was held. This particular October night, the senior group was called into the second room to practice stunting.
My group was the more advanced out of the two. We just learned out to do things
and perfected them a little bit quicker than the other group. Sam and Dani, my bases (the people that hold me in the stunt), never fully dropped me. If I started to go down (which rarely happened) I was always caught before I hit the ground. We could hit a half (when the flyer stands on the bases hands and they hold her at their necks) with ease and we all thought we would be able to learn something new very soon.
Once my entire group was on the mat, we did a few halves just to warm up. Then Mary said, "Why don't you guys try going up to a full?" A full is when the flyer stands in the bases hands and they straighten their arms above their heads. We all agreed to try.
Although I knew we could do it, butterflies filled my entire body. Standing in ready position for the stunt, all I could think about was the first (and last) time I had attempted this, and lunged forward before I was even all the way up.
I heard Nicole's voice from behind me, "Ready? One, two!" I did a small warm-up jump then a larger one into Sam and Dani's hands, bent down and pushed off into a half. It ran smoothly so I put my hands into a high V.
The half obviously wasn't what worried me. Again, we could hit any half perfectly. They were simple. As I thought about these things, I was reminded of why I was nervous in the first place. A lump formed in my throat.
Out of nowhere I heard the signal for a cradle, but this time, instead of being thrown into the air and caught, I was slowly raised higher.
The world went in slow-motion as Sam and Dani extended their arms out and above their heads. I started to stumble and wobble. My arms waved violently and my knees started to give out.
Well, I thought. At least when I fall, they'll most likely catch me.
A panicked voice that I didn't fully recognized shrieked from below, "Lock your knees!" so I did. As my knees snapped back, I began to stabilize. My arms stopped flailing and I managed to get them back into the High V.
Mary told Nicole to bring me down, so she gave the signal. I shook a little as I was lowered back into a half, but managed to stay in the air. We were told to cradle so again, Nicole gave the signal. Sam and Dani threw me as high as they could and caught me as if I were a baby being held by it's mother.
We all had huge grins on our faces as I jumped out of my bases arms and onto the mat. It was then that I realized to never let fear get in the way of determination.
Powered by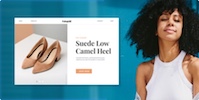 Create your own unique website with customizable templates.
Photo used under Creative Commons from Dorron