Girls U12 A Division Team Undefeated In Fall Season


by Maeve Jordan



The female U12 A division soccer team was the first undefeated team East Longmeadow has seen for years. The team consisted of 18 young athletes from grade 6, coached by high school coach Jeff Reilly and assistant coach: Mike Cafaro. The team has been playing together since a young age, and the past fall season was by far their best.

What's even more amazing than the talent and commitment of these young girls, is the bond that they have built as a team. Madison Ingalls, one of the A team's stronger players in defense, says: "It think the wins we had this season were a whole team effort, and we'd basically become a big family." The girls obviously became close, because they spent about eight hours every week training and competing to rise to the top of the Pioneer Valley rankings. The athletes had practice Tuesdays, Wednesdays, and Thursdays, and two games every weekend. The coaches felt it to be necessary to hold all of the practices directly after school, which meant a long day at work for many of the young athletes. "After all of that: our team became really close," the team's left midfielder, Emelia Keely says about the team's relationship.

Not only did the team train and play hard: they owe many people for their constant wins in the season. Caroline St. Marie, an offender for the girls U12 team, says: "I think that we all really worked together, but we really should give some appreciation to Cely." Cely, otherwise known as Aracelys Garcia, played at the competitive team's goalie, and acted as their secret weapon in many position. Garcia saved an estimated 60 goals throughout the autumn season, and triumphed over shootouts at ties.

The girls beat every team in the league: Monson, Ludlow, Wilbraham, West side, Belchertown, Longmeadow, and other local areas. Aside from the teams in western massachusetts, the young and triumphant athletes beat teams from New Hampshire and Maine, leaving East Longmeadow as the team to beat.

The girls U12 A division team almost always suffers in the spring, since this is not the natural season soccer is meant to be competed in. Yet, next fall, the girls have set the bar extremely high for their victory, and sat East Longmeadow as the team to beat everywhere.

---
Powered by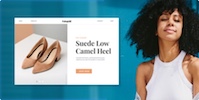 Create your own unique website with customizable templates.