Danny Wang

By Anthony Sarnelli

One of my best friends is Danny Wang. Danny is a normal average kid except something about him makes him special. Danny is very quiet and does not talk much.

Danny is not on my team now it is strange when people walk up to my locker and ask "How do you get him to talk?" When I hear that I always say, "I don't know he just talks!"

Not talking much is not what makes him special though; Danny is really smart. He is a math wiz and knows everything in the book about math. One time last year I was having trouble in class doing sales tax and he helped me a lot and taught me how.

Last of all, Danny is just plain out nice. He helps people, including me, do work.

Even though he may not talk much he still understands and laughs at jokes. So there you have another normal kid that will always be my friend.


Powered by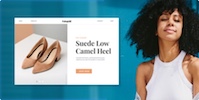 Create your own unique website with customizable templates.