South Africa
By Marjorie Becker
A spacious area of land and cliffs
And manufacturing where machinery begins
Where animals graze and tribes holler
A place where tradition is never a bother
With millions of people and ethnic groups
And high veld plains where animals run free.
A hemisphere where all seasons do not apply.
A developed country is what you find with beauty in everything that lies.
With settlers like the Dutch that set up apartheid and the rest.
Racism continued through the ages until Nelson Mandela stopped the rages.
From pages to pages there are African nations.
Old to young from far to behind.
They will always be one of a kind, lighting up their path behind.
Singing their songs side by side, always there for each other and in their mind
That Africa is more then what meets the eye.
-
Powered by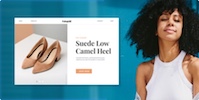 Create your own unique website with customizable templates.
Photo used under Creative Commons from Stormsignal