Autism



By Maria Dimitroglou

Have you ever wondered what autism is? Autism is a mental condition that you can get while developing at birth. People with autism have trouble communicating and connecting with other people. They also have trouble using language and understanding idioms.

According to the Autism statistics from the US Centers for Disease Control and Prevention autism is four to five times more likely to occur in boys than girls. An estimated 1 in 42 boys and 1 in 189 girls are diagnosed with autism in the United States. That means it is pretty common.

There are many symptoms for autistic children. First, they do not verbalize in any sort of way by 12 months. Also, they do not say two word phrases on their own by 2 years of age. This does not necessarily mean your child has autism, but these are some signs that might mean your child is autistic.

According National Institutes of Health, while there may be a genetic "influence" on autism, there may also be an environmental one. They believe that the rapid increase in the rate of autism in the last 20 years can not be based on only genetics.

There are many kinds of autism. One of them is Asperger's syndrome. Children with Asperger's don't have trouble with language. They actually have the same language skills as people without autism. What they do have trouble with is being social. They also have a limited range of interests.

Another disorder that is like autism is Rett's syndrome. Children with Rett's syndrome, primarily girls, begin to develop normally but begin to loose their social and communication skills. Also, instead of purposeful hand movements (like using your hands to pick up food to eat), they make repetitive hand movements.

Now you know a little more about autism. While this may seem like a horrible disorder, there are many people with autism living happy lives.

Works Cited

"About Autism - Autism Society."

Autism Society About Autism Comments

. Web. 28 May 2014.

"Articles."

Autism & You

. Web. 29 May 2014.

"Autism Causes, Types of Autism, Definition, and Symptoms."

WebMD

. WebMD, 03 Jan. 0000. Web. 27 May 2014.

Autism Spectrum Disorders Health Center

. Web. 29 May 2014.

"Causes of Autism."

National Autism Association RSS

. Web. 29 May 2014.

"Definition of Autism in English:."

Autism: Definition of Autism in Oxford Dictionary (American English) (US)

. Web. 29 May 2014.

"What Is Autism?"

Autism Speaks

. Web. 01 Apr. 2014. <http://www.autismspeaks.org/what-autism>.
Powered by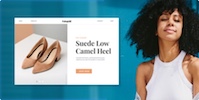 Create your own unique website with customizable templates.