Ways to Get Kicked Out of a Movie Theater
by Cristie (Reina) Jacobs
®
Get in really early (like when the music is still playing) and start screaming about how scary the movie is.
®
Scream at Flappy Bird for not letting you get passed 10.
®
Stalk your crush on Instagram (don't lie…you do it anyway).
®
Start singing "Selfie" and take random selfies with random strangers.
®
Laugh/Scream (depending on the movie) really loudly and obnoxiously when it's unnecessary.
®
Buy your tickets really early and keep going up and down the escalators screaming WEEEEE when you're going up and AHHHHH when you're going down.
®
Jump over the concession stand and stick your head in the popcorn…eat it.
®
Act like you're 3, kick the person in front of you, talk, scream, etc. (but of course the ACTUAL 3 year olds will get away with it)
®
Invite a friend and sit on opposite sides of the theatre…call them and scream everything you say.
®
Walk through every aisle back and forth.
®
Play catch with you're friend.
®
Sit in the back and keep doing shadow puppets with the projector.
®
Sit behind a kid and lick their neck repeatedly.
®
Put soup that looks like vomit on the person in front of you.
®
Replace someone's gummy worms with REAL worms.
®
If someone turns around to shush you scream at them to shut up, and that you are trying to enjoy the movie.
®
Cry at the ticket guy's feet about how the woman/man you are with isn't really your mom/dad and that they kidnapped you.
®
Play an Eminem song and scream every swear in it, but don't sing any other words.
®
React to something in the movie in the wrong way. So like if the main character dies start cracking up while everyone else pulls out their tissues.
®
Put your popcorn down someone's shirt
*Note: This is supposed to be a joke. If you really try these things you'll probably get into trouble. If you're feeling stupid and decide to ignore my warning, have fun with the flu from licking that kid's neck. Or a black eye from the guy you screamed at to shut up. Thanks guys.
Powered by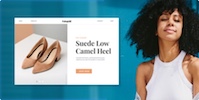 Create your own unique website with customizable templates.
Photo used under Creative Commons from Michael Bentley