The Truth Behind Our Electronics

By: Irene Dimitroglou

Video Game Addictions:

Are you a kid, tween, teen, or even adult that owns a phone or Xbox or any kind of electronic device? You probably are. You may think that sitting and playing "Make It Rain" or "Flappy Bird" for a few hours may not be so bad, but I'm going to tell you the truth about your electronics and how bad they are for you.

Let me explain to you how bad these games are. First, it takes your mind off of important things, like school, homework, and studying for tests. Secondly, it could destroy your relationships with friends, like if you're playing Cookie Clickers instead of doing something fun with them. There's nothing worse than going to your friend's house and they are texting and you are sitting there bored out of your mind. Lastly, these games can rob you of your hard-earned money. These games may not seem so bad, because they are free when you download them from the App Store. But really, they are tricking you. The games make a certain level almost impossible or very hard to beat, so you are very tempted to buy upgrades and lots of other nonsense you shouldn't be buying. "Today's teens spend more than 7 ½ hours a day consuming media – watching TV, listening to music, surfing the web, social networking, and playing videogames."-(http://www.washingtonpost.com.) Take a look at the specific segments below.

Candy Crush:

"Candy Crush has been played 151 billion times since it's been released from the App Store, and it was only released a year ago! This game takes in $875,382 per day. 1 in every 23 Facebook users play it. Ask Your Target Market did a survey that polled 1,000 and collected the following information: 32% of them ignored family or friends to play, 28% played while they were at work, 10% got into arguments with others over the amount of time they played, and 30% said they were addicted."-Eliana Dockterman.

Instagram:

Instagram. Where people can post everything that's going on in their lives, from going to a concert to eating a sandwich. In 2000, there were 86 billion image uploads, and that increased to 360 billion in 2011. This increase suggests that Instagram has gotten much more popular over the years. If there was 360 billion uploads in 2011, image how many uploads there are now, in 2014!

Facebook:

Facebook has 850 million users. 488 million of those users use Facebook on their mobile devices on a regular basis. Facebook is basically another Instagram, but for adults.

Twitter:

Did you know 32% of all internet users use Twitter? 175 million tweets were sent to Twitter every day in 2012. This means that a majority of people spend way too much time on Twitter.

I hope this article has changed your mind about how much you play videogames, and just how bad it is for you, your friends, and your family. Instead of playing on your phone for 3 hours, at least use one of those hours to go outside and play with your pets, or kick a ball, or read, maybe even write a story! The point is, your electronic device might be your life now, but it will hurt you, either very soon, or when you least expect it.

Works Cited:

Dockterman, Eliana. "The Science Behind the Candy Crush Addiction."Business Money Candy Crush Saga The Science Behind Our Addiction Comments. © 2014 Time Inc., 2014. Web. 29 May 2014. <http://business.time.com/2013/11/15/candy-crush-saga-the-science-behind-our-addiction/>.


Matsalla, Brent. "Social Media Addiction." Guardian Liberty Voice. Liberty Voice, 12 Dec. 2013. Web. 04 June 2014. <http://guardianlv.com/2013/12/social-media-addiction/>.


Powered by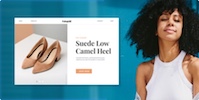 Create your own unique website with customizable templates.