The Great Divide

By Cassidy O'Connor

New school year. New teachers, new classes, and a new team. Suddenly, there are no good friends with you on your team. Everything flips upside down. It's awful. Your life is, like, so totally over! You are never going back to school again. Like, ever.

Yeah, I don't think so. So you had all your friends on your team last year, and now they're gone? They're still around, they're still your friends. And if they stop being your friend because you're not on their team? Well, it's their loss. This is the 21 first century. We can make it work!

Texting. E-mail. Social Networking. We have this thing; it's called T-E-C-H-N-O-L-O-G-Y. Most people have an iPod or an iPhone, or a computer. Texting your friend is an easy way of chatting, and you can answer back at anytime! E-mail isn't quite as convenient as texting, especially if it's a friend you see often. Social networking websites are a fun way to keep in touch with your friends, but remember, it's never private, no matter how strict your "privacy settings" are.

Your friends also haven't left. They're still around. You can say "Hi" in the halls, eat with each other at lunch, and be together on weekends. It's really not as hard as you think to keep in touch.

See? Being on a different team as your friends isn't as bad as you may think. But whatever you do, don't beg to switch teams, because the grass isn't always greener on the other side! Or...in... the...other...hallway...?


Powered by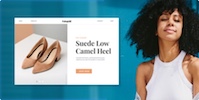 Create your own unique website with customizable templates.