"
Flash
"
Skyylar Dubilo
Clink, clink, clink, clink, smack! The sound of my sickly dog throwing herself to the ground. Her paws were no longer warm, they were cold in fact. Her pouting face was just, staring at me.
It seemed just as any other Tuesday, but it wasn't. It was different. It was chilly as I dragged my feet on the hard wood floor. There was no noise, it was silent, nothing.
I was about seven years old at this time, careless, not worrying, not knowing, until… I did worry. I cared, I knew, and I was scared.
The quietness of my spotted dog made me whimper. She could barely pick up her head. I kissed her and hugged her as I asked my mom, "Is she going to be alright?"
"Yeah, I think so," but she wasn't.
"Goodbye puppy, I'll miss you!" Later at school I just broke down crying, wishing I was home to see her face one more time.
I dragged my feet throughout the day, hoping she would make it. A few lonely hours past as the day went on and I was afraid to ask, so I waited, I waited until I got to dance. I slowly walked up to my mom raising my head. I shook as I asked, "Did she make it?"
"Listen hon, I'm really sorry," my mom looked down as she paused, "She didn't, make it,"
"Nooho!"
"I know, I know but it will be alright, why don't you take a minute,"
My heart shattered. My sobs filled the room as everyone stared. But I didn't care. I just wanted to see her beautiful face again. I couldn't stop crying and crying and crying.
The house felt lifeless as the days went on. I missed her so much, more and more everyday. Eventually I realized dogs are more loving and caring than any one person could ever be, and that's why my heart shattered. She wouldn't be there to love us ever again.
Powered by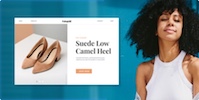 Create your own unique website with customizable templates.
Photo used under Creative Commons from Stewart Black