Ebola: What You Need To Know
by Cassidy O'Connor




Hey, remember that one kid that was absent yesterday? He must have Ebola.






You hear it in the hallways, classrooms, and online. Ebola is everywhere! No one is safe, and it's coming closer…and closer…and closer to YOUR town!






Well, not exactly.






Ebola is no laughing matter; but it isn't something we, in America, should necessarily worry about yet. Before you freak out over the Ebola disease, you should learn the facts first.






How Do You Catch Ebola?






Ebola is actually a very hard virus to catch at this point, because there have only been 7 confirmed U.S. cases of the virus. The basics: You can only catch Ebola by coming in contact with the bodily fluids of someone who has Ebola. What does that mean? Bodily fluids basically include blood, sweat, vomit, saliva, urine, feces, or tears. And just touching them isn't enough, they need to get into a wound or spot where the skin is broken, or if it gets in your eyes, mouth, or nose. You can get it from kissing or sharing food with an infected person. You can also get it by eating an infected animal.






Ebola is not….





Airbourne





Spread through water





Spread through food in the U.S.




What does this mean? That the ebola virus is very hard to catch. It's not like a cold or the flu. Here's a chart on infections of Ebola from
www.vox.com
:
See? Hard to catch.
Basics of Ebola
Ebola is formerly known as
Ebola Haemorrhagic Fever
, and it first appeared in 1976. It is one of the fastest mutating viruses. Currently, there is a massive outbreak in west Africa, including countries such as Guinea, Sierra Leone, Liberia, Nigeria, and Senegal.
Symptoms of Ebola
There is an incubation period of 21 days for Ebola. In reality, you're not contagious until the symptoms show up. The earliest symptoms are things such as fever, fatigue, sore throat, muscle pains, and headaches. Later symptoms can include:
Chest Pain





Vomiting





Internal Bleeding





External Bleeding





Diarrhea





Fever




Since the virus is relatively new, (compared to other diseases), long term effects of Ebola are not clear at this time. If it is not treated properly, as is the case in some African countries, it could become fatal.
Treatment of Ebola
Many viruses are treated with vaccines, such as a flu shot. As of today, there is no Ebola vaccine available. At least, not one that has been FDA approved and thoroughly tested. IF Ebola is caught in early phases, however, it is possible to treat the virus so that it can improve over time and not become fatal. The CDC (Center for Disease Control) says that Ebola can be treated by "maintaining oxygen status and blood pressure" and "treating other infections if they occur".
In conclusion, Ebola isn't as scary as you think. In fact, NPR says that an average person living in the United States has about a
1 in 13.3
million chance of catching Ebola. However, you have a
1 in 11 million
chance of dying in an air plane crash. You also have a
1 in 5.2 million
chance of dying from a
bee sting
. It's okay to be cautious about catching diseases and viruses, but Ebola isn't one to worry about.
Works Cited:
Belluz, Julia. "Remember the Ebola Epidemic? It's Still Not Over. Here's the Report from the Ground."
Vox
. Vox Media, Inc., 23 Mar. 2015. Web. 07 May 2015.
Doucleff, Michaeleen. "What's My Risk Of Catching Ebola?"
NPR
. NPR, 23 Oct. 2014. Web. 07 May 2015.
"Ebola."
Centers for Disease Control and Prevention
. Centers for Disease Control and Prevention, 14 Apr. 2015. Web. 07 May 2015.
Powered by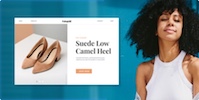 Create your own unique website with customizable templates.
Photo used under Creative Commons from NIAID