DELICIOUS WEIRD FOODS

Hello world…and everyone else who cares enough to read this. This is a list called "Delicious Weird Foods. All the foods listed are delicious and pretty dang weird. Enjoy, and be open to experimentation!

o Ranch on Pretzels (hard pretzels…not those wimpy soft ones you get in the cafeteria) Note: Pretzel Sticks also work!!

o Applesauce on Pickles (I suggest NOT using cinnamon applesauce) Note: Dill pickles work best for this!!

o Ranch on Hotdogs (Using a bun tastes better to me than just dipping it)

o Potato Chips Dipped in Ketchup (both unsalted and salted chips work. Depends on how you like it)

o Pickles and Whipped Cream (see Skyylar Dubilo's recipe)

o Cheese Donut (preferably PLAIN donut with cheese on or in it)

o WORMS! (Just Kidding those are nasty…I made a bet…I lost)

o Peanut Butter Oreos (I like to spread the PB on the Oreo like it's a piece of bread in a sandwich)

o Fried Crickets (I know it sounds gross but it's really not that bad!)

o PICKLE JUICE (so delicious, I can't even stand it!)

o Choco-PB Banana (it's a banana with peanut butter and chocolate on it! No joke!)

o Donut Cheeseburger (it's a cheeseburger with donuts as the buns) Note: It can also be a hamburger or Veggie-Burger

o Dorito Cheeseburger (I like using the nacho cheese Doritos on my cheeseburger!) Note: It can also be a hamburger or veggie-burger)

BY THE AMAZING,

CLAIRE JONES!!!


Powered by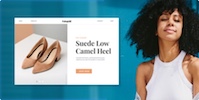 Create your own unique website with customizable templates.