Coming Home From War

By: Samantha DePergola

My grandfather, Pasquale "Patsy" DePergola has three Purple Hearts for what happened to him in the Vietnam War. Through bullets, landmine explosions, and crossing booby-trapped rice patties, he's survived it all and is living strong. At only 24 years old during this time, Pasquale got a Purple Heart for stepping on a Viet Cong "pungi stick" while crossing rice patties. A pungi stick is a piece of bamboo dipped in pig manure and they stuck it in the ground. While many people got infections and had to loose a leg or had died due to the manure, my grandfather was a lucky one and neither had happened. The second Purple Heart was for when he had to belly under machine gun fire in order to save his friends life, and although his efforts were in vain, he showed tremendous bravery amidst the most difficult circumstances. The third Purple Heart was for when Pasquale and five other members of a squad with the 1st Cavalry Division was forced to retreat under increased enemy pressure. During this, Patsy was wounded three times, once in the arm by bullets, which he had to have a skin graft operation for. Another instance was when he was caught in a landmine explosion and suffered 3rd degree burns. The third time, Patsy was wounded more seriously, receiving machine gun bullets in his left leg while retreating from a position with his unit. This injury kept him hospitalized for six weeks. When Patsy finally arrived home, his family was in shock. The parents, (and my great grandparents) Mr. and Mrs. DePergola weren't prepared for the unexpected surprise of him coming home that early Thursday morning.

An Interview With Pasquale…

1. Q- How long were you living in the U.S before you left for Vietnam?

A- I was living in United States for 9 years

2. Q- How long were you in Vietnam?

A- I was in Vietnam for 14 months

3. Q- What was it like in Vietnam?

A- Six months of monsoons, war was awful, terrain was jungle and large thorns

4. Q- Where there any good moments?

A- Yes. When I went on leave with my friends.

5. Q- What was another good moment?

A- When I had my monkey and mongoose to keep me company.

6. Q- Did you often find animals?

A- Had a monkey and mongoose, ran into many animals.

7. Q- What was your reaction when you left Vietnam?

A- American people didn't accept Vietnam vets, hard to find a job, hard to adjust.

After the war, my grandfather went home to Springfield. On the way back, he had to switch planes, but left his papers proving he was a veteran. The plane he was switched from had later caught on fire, burning everyone on the plane and his papers with it. Patsy was not allowed to get on another plan without his papers, and had to have his friends mother send money to get him home. A few days later, Patsy arrived home to everyone's surprise. The family knew he was expected home any day, but wasn't prepared for this surprise.

Patsy has become a successful business owner, a father and grandfather over the years. He was living in the U.S for only 9 years before he was drafted. It takes tremendous courage to fight for a country, much less a country that you've barely lived in for less than ten years. I am proud of my grandfather, and look up to him because of his bravery.


Powered by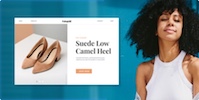 Create your own unique website with customizable templates.