What You're Really Eating

By Anthony Sarnelli

Are you eating jelly beans or candy corn right now? Because if you are, you're eating shellac which is made from secretions from an insect! YUM! I'm not kidding. There are some seriously gross things in the food we eat.

Sandwich

One day you decide to go and order a nice Dunkin Donuts sandwich. What's in it? Well, let's begin with the bread. Bread, especially from McDonalds, Dunkin Donuts, and Burger King, is made with L-Cysteine which can come from human hair. Now for the meat; most deli meat gets sprayed with viruses to get rid of bacteria. If you think that's gross, then try a peanut butter sandwich. Yummy, right? But what you don't know is that peanut butter actually is made with rodent hair. Yes it's true, the FDA allows for a certain amount of rodent hair to be in your food. Maybe you should try washing it down with some soda?

Beverages and condiments

Did that soda wash your peanut butter down? Well that may have not been the best choice because soda has sodium benzoate which has been linked to hyperactivity. Have you been acting strange lately? Now take a quick trip to your local Starbucks and get a nice, refreshing Frappuccino. Well that's probably not your best choice either because a Frappuccino has Carmine in it which is made out of boiled beetles.

Entree

Tonight you are having delicious Mac and Cheese. Not so bad right? Well one small detail I forgot to add… Mac and Cheese is made with Yellow #5 tartazine. Yellow #5 has numerous side effects including hyperactivity in children. Don't worry I will make you some chili instead. Maybe I should rethink that because chili is made with ground beef which is made with ammonia, which is often found in Windex and other glass cleaners. Go quickly cook up some chicken nuggets. But know that chicken nuggets are only 50% chicken! The other 50% is something called Dimethylpolysiloxane. This is also found in the child toy, Silly Putty. Who doesn't love to eat that that?

Dessert

For your dessert you get a nice treat, ice cream. Ice cream has natural flavoring called castoreum, which is really beaver anal glands!! Yum! Now how many scoops are you getting? Ice cream also has cellulose in it. Cellulose is made out of wood pulp and cotton, so basically when it comes down to it, you're eating paper. So now go out and eat, but remember to look at the ingredients first!



Works Cited

Brones, Anna. "10 Gross Ingredients You Didn't Know Were in Your Food." Theguardian.com. Guardian News and Media, 13 May 2013. Web. 03 Apr. 2014. <http://www.theguardian.com/lifeandstyle/wordofmouth/2013/may/13/10-gross-ingredients-food-horsemeat-scandal>.

Gardner, Amanda. "18 Most Sickening Food Ingredients." 18 Grossest Food Ingredients. Web. 03 Apr. 2014. <http://www.health.com/health/gallery/0%2C%2C20588763%2C00.html>.




Powered by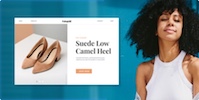 Create your own unique website with customizable templates.
Photo used under Creative Commons from tuchodi