13 things to do when you're bored; 2
By: Irene Dimitriglou and Cassidy O'Connor
We're
baaaccckkk
! Here are 13 more ways to rid yourself of the evil disease, BOREDOM…
#1 Chase the tail that you (hopefully) don't have for as long as you can.
#2 Have a staring contest with the wall and see who wins.
#3 Rub a balloon on your head and make your hair stick up, then run around screaming "the electric socket was not friendly after all!"
#4 Eat a Caterpillar. It's all furry and soft... and it'll crawl back up your throat for later! ;)
#5 Watch a moth have a spaz attack and then have it get stepped on. After it dies name it Jeremy.
#6 Replace the cream inside a Twinkie with toothpaste and then give it to your annoying siblings.
#7 Go to Five Below, buy some fake vomit, then put it on somebody's car. Hide behind another car and watch their reaction!
#8 *This is mainly for Halloween. Buy a fake head from a beauty supply store. Get some jelly, paint it all over the bottom of the neck. Then, on Halloween night, or any night, scream as loud as you can! Then role it down your driveway when little kids are walking by!
#9 Get a pack of gummy bears. Rip off their heads, then laugh maliciously. Even better, rip a head off a red gummy bear, then spit it out. Do the same thing for a green gummy bear. Then stick the head back on, but on opposite bodies. Voila! You are now a brain surgeon!
#10 Eat a sticker, but be careful to not let it rip your taste buds off!
#11 Go to Five Below and get a fake arm. Put it in your sleeve. Then ask someone to pull your finger. Enjoy!
#12 Get a piece of rotting food, and ask people if they want some. Tell them it's safe to eat!
#13 Join Birchland Banner and write funky articles like this one. You go do that. I'll wait here. It's okay, I'll be fine.
This article is brought to you by…. POTATOES!!!!!!!!!!!!!!!!!!!!!!!
Powered by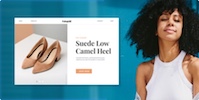 Create your own unique website with customizable templates.
Photos used under Creative Commons from Anthony Albright Sjoerd Lammers street photography